Once again the Guild will be able to present its annual Holiday Gallery for the month of December in historic downtown Three Rivers! As a nonprofit organization, we appreciate the donations of space that building owners have made over the last years, enabling us to present our artwork to the public and promote our vision of Three Rivers as an arts destination.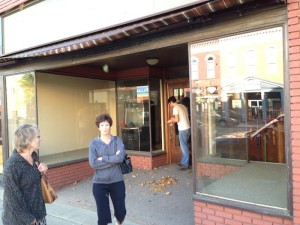 38 N Main Street, Three Rivers, MI map
Opening day: Day after Thanksgiving, open 'til 7:00 p.m.
Sat. 29th open 'til 7:00 p.m.
Then open Thu.-Sun. weekly 10:00 – 6:00, Sun. 12:00 – 4:00
Open Mon. 22nd-Wed. 24TH, closed Christmas
Open Fri. 26th – Sun. 28th
Last day – Sun. Dec. 28th
More info coming soon!!