Sam Zomer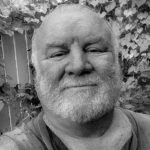 I officially became a photographer in the 70's but I think it happened long before that. As a kid, I looked at picture books endlessly and was just amazed at the images I saw in Life, Look, and Sports Illustrated.
While working at the day job, I did the usual wedding and portrait work on the side. In 2000 I started freelancing for the Ad/Marketing Dept. of the Kalamazoo Gazette, and was lucky enough to be there for 12 years. The contacts I made there, led to more freelance work and I've been lucky to work for Bridge Magazine, The Event Co., Bayberry Cottage, Arts Council of Greater Kalamazoo, Downtown Kalamazoo, Kalamazoo Symphony and Derek Jeters Turn2 Foundation, among many others.
I still enjoy assignment work but now it's time to concentrate on artistic projects. I'm on my 3rd 365 Project (1 photo per day) as well as a self assigned I call The Barn Project. I've been trying to photograph as many barns as I possibly can before they all disappear.
Please view my work at facebook.com/samzomerphotography, or my personal FB page.
I am grateful that 3Rivers Art Guild has accepted me and I look forward to meeting and collaborating with everyone.