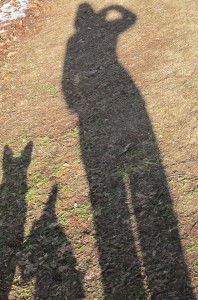 Like the contractor whose own house has wires dangling from the ceiling, the website looks good but my own page is lacking. My artwork – besides the coding and web art, which no one "gets", includes drawing, painting (primarily watercolor), and photography. My art education is convoluted, and began with sculpture and pottery. I've always loved pencil. Watercolor is a never-ending challenge; one watercolorist described it as 'a competitive sport.' Wierd Al probably has a song about it.
Since earliest childhood I've rambled through the woods; now I do it with my paper and paints, in all sorts of weather. That particular dementia is called "plein air painting". I especially enjoy painting with the Plein Air Artists of West Michigan, and writing about my adventures with them. I have also been known to use the "Harvard comma".
For examples of my photography see the Three Rivers Daily Photo, a project that ran from 2009 to 2011. For complaints about the Three Rivers Artists Guild website, contact me here, since I'm the webmaster. Otherwise, watch for my work at various shows and group shows in the Three Rivers area and Michiana in general.
---
Vineyard Adventure
On a very cold – very cold! spring day the plein-airists assembled just to the west of Kalamazoo, in an area of woods and rolling hills. I was surprised to learn that the area is well known for its vineyards. In the past, most of the grapes were Concord and were sold to Welch's for grape juice, but in the last 40 years or so farmers have been experimenting with the growing of wine grapes. The day was miserable, pouring rain and wind. One after another the painters left until there were only three of us. At that point the owners of the preserve and vineyard took pity and invited us in to get dry – and then produced three bottles of their finest! Homemade and not for sale. We had a proper wine-tasting with cheese and crackers and instruction as to the look the wines should have, the tastes to taste for in each variety while the storm blew around the windows. Interspersed with the tastes, the owners told us the history of the area and the history of their farm, the many years of trying to grow different kinds of grapes, and finished with a tour of the house that they had built themselves, every stone and timber.
Oh, and then we came back the next day, when I painted this sunny spring scene.
---