A native of Michigan's Upper Penninsula, C. Lynn Johnson received her art training at Glen Oaks College in St. Joseph County, Michigan. Johnson works primarily in watercolor, and has had her work shown at the Carnegie Center for the Arts in Three Rivers, Michigan, as well as other gallery spaces and public buildings across the state. Along with paintings, she has art-quality cards and giclée reproductions available.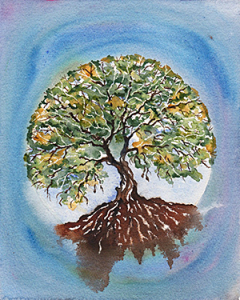 Johnson is the President of the Three Rivers Artists Guild (2015). She is also a member of the Southwest Michigan Watercolor Society.
Notecards from paintings and prints by C. Lynn Johnson are available at Ridgeway Floral, 901 W. Michigan Ave., Three Rivers, MI.
Please visit clynnjohnsonartist.com to see a recent selection of her work.