Becky L. A. Hackenberg
Photography, mixed media collage
My whole life has been spent dancing in kinship with the color, texture, substance and light of living things like birds, skies and plants and human-made things such as fabrics, yarns, paper and paints.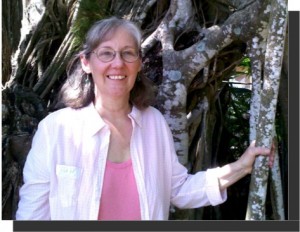 High School and college art classes, jobs in fabric and paint stores, interior decorating and 28 years of custom painting and wallpapering have given me outlets for expressing creatively.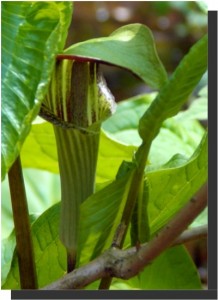 The last eight years I have been turning my photographs of the natural world into art cards and prints with my husband Larry-Michael in our art business Cycles of Earth Arts, writing a weekly newspaper/online column called "Living in Harmony With the Earth", and enjoying life at the edge of a river-fed marsh.  My creative inspirations come from trees and plants, wild birds, walks in the woods and our wetlands neighborhood.  My aim is to express them not only in harmony, but in union with the Earth and the amazing Universal Life Force that permeates all.
Now, having recently turned 60, I find myself with the time, space, support and inspiration to actually make art full time.  It is the dream and the kinship dance—come true!  I am also privileged to be in the company of such gifted artists as the members of the Three Rivers Artists Guild.  Working together we have formed a creative community that inspires, supports and collaborates.  Life is good at the edge of the marsh.
becky@cyclesofearth.com            www.cyclesofearth.com  (269) 244-3252
My prints are available in notecards,  5×7 giclee print cards,  and any size framed or unframed.
Becky Hackenberg is a founder of the Guild and one of the Guild's three incorporators, with Christine Hartzell and Gail Walters, in 2009.