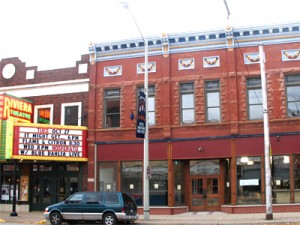 The Three Rivers Artists Guild will be presenting members' artwork in this beautiful Victorian building, the Newberry Building, at 54 North Main Street, next to the Riviera Theater, in historic downtown Three Rivers from November 23 through December 24. The opening celebration will be held on Saturday, November 28th, from 9:00am – 8:00pm., and the gallery and market will be open until the week after Christmas.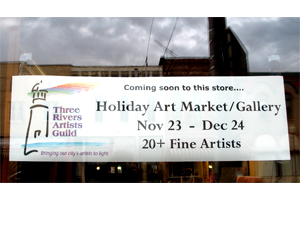 Member artists will have their work for sale, and will also provide an ongoing series of demonstrations in the building. A more detailed announcement of the schedule will be forthcoming.
The next Three Rivers Artists Guild meeting will be on Thursday, November 19, at 7pm.