Three Rivers Artists Guild
Art in Three Rivers, Michigan

We are all about art!
The Guild sponsors and participates in !ne art events and shows in the Three Rivers Area. Make Three Rivers your f!ne art destination!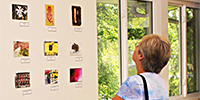 Upcoming Events
Postcard Party and Spring Show were a great success! Members also participated in the Huss Future Fest as well. Now members will be at the Scidmore Park Art & Food Festival, July 23!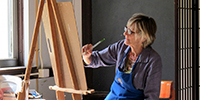 Our Member Artists
Our member artists work in an astonishingly wide variety of media. Digital paintings by Larry Michael Hackenberg, handmade knives by Bill Webster, award winning polymer pieces by Kathy Bingaman - the list goes on! Each member has a page, take a look to see how creative we can be.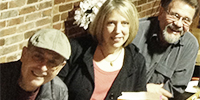 Join the Guild
Support the arts in Three Rivers, become a member of our community! Membership may be as a "Friend of the Guild" or as a juried-in "Artist Member".